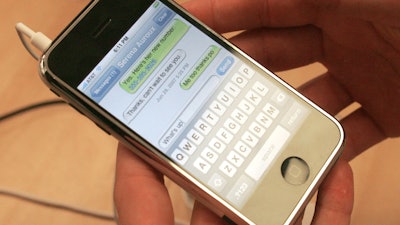 SAN FRANCISCO (AP) — U.S. authorities are investigating Apple's slowing of older iPhones, according to published reports.
The Wall Street Journal and Bloomberg reported Tuesday that the Department of Justice and the Securities and Exchange Commission are probing whether Apple violated securities laws. In December, Apple apologized for the slowdown after a blogger's tests revealed the secretive practice.
Apple has previously been rebuked by lawmakers, and faces a French probe and a slew of lawsuits that allege the company aimed to juice sales of newer models.
Apple shares fell 0.6 percent to close at $166.97 and are down 7 percent since Thursday. Wall Street is also worried about weak demand for its flagship iPhone X.
The Justice Department and SEC declined comment. Apple did not respond to a request for comment.