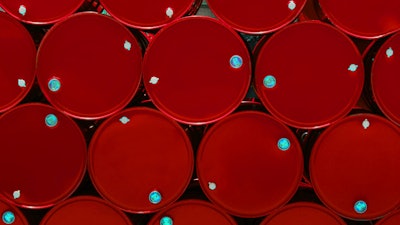 RIO DE JANEIRO (AP) — Brazil's state-run oil giant Petrobras has agreed to pay $2.95 billion to settle lawsuits in the United States over the sprawling corruption scandal that has ensnared dozens of officials and business executives across Latin America.
The company said in a statement on Wednesday that the deal ends a legal battle with investors who allegedly suffered losses after a corruption probe exposed mushrooming corruption in the company.
Petrobras also says it was a victim of the corruption scheme and that the "the agreement does not constitute any admission of wrongdoing or misconduct" by the company.
The decision still needs to be approved by an U.S. judge.
The Brazilian company says it proposes to pay for the settlement in three installments.