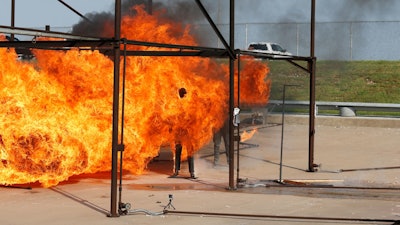 In developing a comprehensive safety program, personal protective equipment (PPE) continues to play a critical role. Backed by reputable arc-rated/ flame-resistant fabrics, work wear takes on a defensive role in combating these industrial hazards.
Given the latest developments in relevant consensus standards, PPE is often a matter of compliance, as these standards govern the implementation and use of appropriate AR/FR wear. The 2018 edition emphasizes the importance of PPE in protecting electricians from the dangers of an arc flash. It is the same with flash fire – NFPA 2112 guides PPE use when faced with flash fire hazards.
There are a number of ways to designate use of AR/FR PPE. One way is through implementing a task-based or daily wear PPE program. In a task-based program, workers don PPE according to the type of task performed. Daily wear PPE garments are worn throughout the workday.
In many respects, task-based PPE may seem like the best approach, but it can pose a number of problems. Subjected to the inherent risk of inconsistent PPE use, task-based AR/FR wear requires the user to make accurate judgment calls at all times. Task-based PPE only offers protection when it is worn, and the unfortunate reality is that workers often times make incorrect risk assessments or become desensitized to these risks.
By contrast, AR/FR daily wear delivers consistent protection, so long as the garment is made with reputable AR/FR fabric and properly laundered. PPE is a final layer of defense, so it is important to understand the implications of your program and its components.
The PPE of twenty years ago is not the PPE of today, as advances in textiles have brought PPE in-step with many non-FR clothing trends. The result is that AR/FR daily wear mirrors non-FR clothing to a point where there is little to no differentiation in comfort or style. This has led to daily wear PPE becoming more common. Specifically, these are the three latest AR/FR PPE trends to consider when selecting this apparel.
Style. Denim has long been a leading choice for work wear because of its durability. With advances in engineered FR fabrics, denim can now exceed protection standards with guaranteed flame resistance while conforming to the looks of non-FR jeans.
Comfort and Mobility. Utilizing engineered textile technology, cotton blends are providing multi-hazard protection without sacrificing comfort. There are also AR/FR fabrics available that wick moisture and include stretch properties to bend with workers as they move. With enhanced capabilities, these innovative fabrics help to do away with the constricted feel of stiff work shirts and promote a 'want to wear' experience.
Color. No matter the fabric type, color can be an important consideration. From a branding perspective, a variety of colors allows companies to offer PPE to complement the brand and expand the appeal of daily wear PPE. AR/FR.
Guided by trends in non-FR apparel, advances in AR/FR fabric are helping to create PPE with the look and feel of everyday clothing. Incorporating branded, market-proven AR/FR fabric into any PPE program can help protect workers in the smartest possible way – by promoting PPE use through consistent and trusted AR/FR apparel.