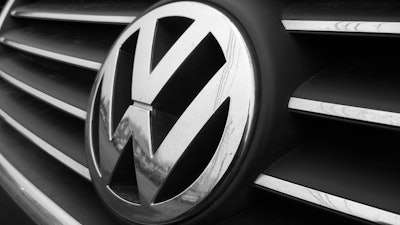 BERLIN (AP) — A fish wholesaler has become the first major Volkswagen customer in Germany to sue the automaker for selling diesel vehicles rigged to cheat on emissions tests.
Deutsche See GmbH says it filed a lawsuit with a court in Braunschweig on Friday, alleging "malicious deceit" on the part of Volkswagen, after failing to reach an out-of-court settlement. Deutsche See says it wants Volkswagen to repay about 11.9 million euros ($12.8 million) in leasing fees paid for its fleet of 500 Volkswagen diesel vehicles since 2009.
Volkswagen said Monday that it hadn't yet received official notification of the lawsuit and therefore couldn't comment on the case.
Volkswagen has agreed to buy back up to 500,000 cars in the United States under a $15 billion settlement agreed with U.S. authorities and car owners.