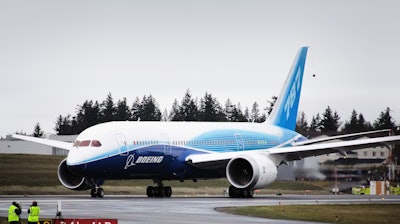 Wikipedia
GENEVA (AP) — A World Trade Organization panel has ruled that Washington state offered billions in illegal tax breaks to plane maker Boeing, saying that the U.S. government must take action to end the plans within months.
The European Union, which backs Boeing's EU rival Airbus, claimed it as a landmark victory in the longstanding battle between the two companies that dominate the global market for airplanes.
Monday's ruling is but a part of a wider squabble involving accusations between the U.S. government and the 28-nation EU over support for Boeing and Airbus dating back to 2004.
Monday's decision found that the support Washington state promised to give Boeing from 2024 to 2040 amounted to "prohibited" subsidies.