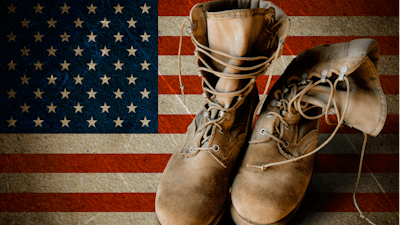 Last week multiple outlets reported on a former employee who has filed a federal lawsuit against Raytheon, alleging that the defense contractor fired him after he tried to report co-worker misconduct in Afghanistan.
Steven Kalch, a retired U.S. Army Lieutenant Colonel, claims to have witnessed several instances of fraud, waste and abuse while working for Raytheon and training Afghan security forces from 2012 to 2014. Kalch had served as an officer in the Army from 1981 to 2015 during which time he had been deployed six times to Iraq, Kuwait, Afghanistan and Germany.
According to the suit, Kalch's complaints were ignored by superiors and he was fired in early 2014 over claims he tape-recorded U.S. Special Forces teams, a reason for termination that the lawsuit denies.
Kalch states he was fired after witnessing Raytheon employees mismanaging services and government assets while working at Camp Sparta in Kabul.
Raytheon officials have not yet responded to requests for comment.
Under Raytheon's contract, employees working to train Afghan forces were supposed to work 10 hours a day, 6 days a week for salaries of more than $175,000, according to the lawsuit. Kalch states that he observed trainers often putting in less than two hours per day performing duties outlined in the government contract, and dedicating even less time with the Afghan troops they were sent to train.
During and after Kalch's reporting of the misconduct, the lawsuit alleges he was the target of harassment before being fired. Perhaps most troubling is one alleged incident that arose when Kalch suspected an Afghan commander of stealing money.
He was instructed to put his suspicions in writing so it could be shared exclusively with Raytheon leadership, but he later found out that company officials allegedly shared that document with the Afghan commander in question.
Arecording of Kalch reporting the misconduct to superiors was also destroyed by Raytheon, the lawsuit alleges. The lawsuit seeks damages of an unspecified amount for lost wages, emotional pain and suffering and attorney fees.