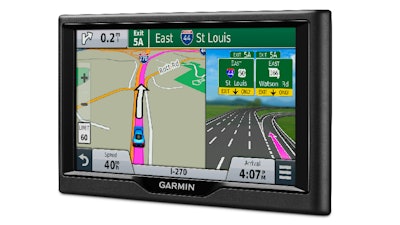 Garmin
KANSAS CITY, Mo. (AP) — A Missouri woman already accused of embezzling more than $300,000 from engineering firm Black & Veatch stole $1.2 million during an earlier job at Garmin International, a new federal indictment alleges.
A federal grand jury in Kansas City, Missouri, indicted 43-year-old Patricia Webb on Tuesday on 23 counts of wire fraud and one count of aggravated identity theft.
Webb, of Lee's Summit, already was indicted in March on charges that she bilked hundreds of thousands of dollars from Black & Veatch while serving as a global payroll manager. Webb worked there at a yearly salary of $90,000 from 2015 until her alleged scheme surfaced in March, when a bank's account manager noticed suspicious payroll deposits and notified Black & Veatch, based in the Kansas City suburb of Overland Park, Kansas.
Prosecutors allege that during the scheme, Webb made $106,529 in withdrawals and expenditures at casinos, spent $9,000 on travel-related expenses that included airfare and hotels for trips to Las Vegas; Miami; and Bangkok. She also spent more than $14,000 at various universities.
The latest indictment also accuses her of stealing more than $1.2 million while previously serving as a senior payroll specialist between early 2012 and May 2014 at the Olathe, Kansas-based Garmin, a maker of satellite-based fitness and navigation products.
The indictment also claims she stole a Garmin employee's identity to embezzle roughly $7,400 in mid-2011 from the company that manages a healthcare benefits program for Garmin workers.
Webb previously was prosecuted by state prosecutors in Jackson County for forging two checks totaling more than $3,300 while working as a payroll clear at a Lee's Summit retirement village. She later pleaded guilty to two forgery counts in 2012 and was sentenced to probation.
Webb was in federal custody Wednesday, having had earlier bond revoked for unrelated allegedly fraudulent conduct.
An attorney for Webb, P.J. O'Connor, declined to comment Wednesday.