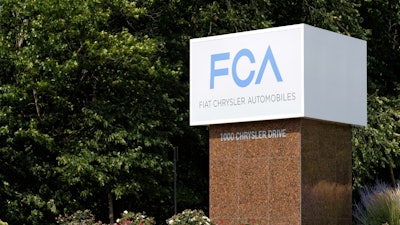 DETROIT (AP) — Fiat Chrysler CEO Sergio Marchionne says a global recall of 1.1 million cars and SUVs because drivers can't tell if they are in park will have little impact on company earnings.
But he complained Tuesday that FCA had to do the recall, which came under pressure from U.S. safety regulators.
The vehicles have electronic gear shifters that move forward or backward to select the gear instead of moving along a track. A light shows the gear the cars are in. But to get from "drive" to "park," drivers must push the lever forward three times. Some were confused, causing rollaway crashes.
Marchionne says it's "almost unbelievable" that FCA has to force the shifters into park when the driver's door is opened.
The vehicles will be fixed with a software update.