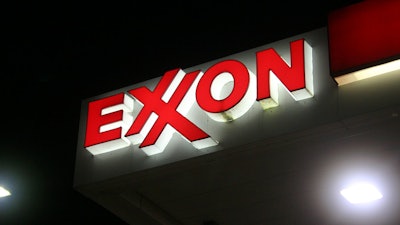 LITTLE ROCK, Ark. (AP) — The U.S. Pipeline and Hazardous Materials Safety Administration has upheld its $2.6 million fine against Exxon Mobile Pipeline Co. over an oil spill in central Arkansas.
The agency on Friday notified Exxon Mobil of its decision. The notification comes just days after the third anniversary of the March 29, 2013, oil spill.
Exxon Mobil spokeswoman Ashley Smith Alemayehu told the Arkansas Democrat-Gazette (http://bit.ly/1Y6cl1Q ) that the company is evaluating it options, including a possible court appeal.
Tens of thousands of gallons of heavy crude oil spilled into a neighborhood in Mayflower, drainage ditches and a Lake Conway cove when the Pegasus Pipeline cracked.
The federal agency levied the fine after finding Exxon Mobil had committed nine violations of federal safety regulations in connection with the spill.