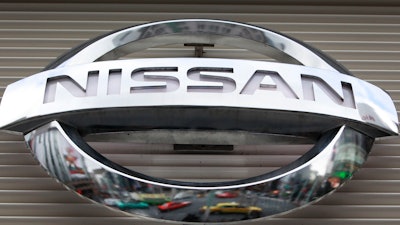 Associated Press
DETROIT (AP) — Nissan is recalling nearly 930,000 Altima midsize cars worldwide — some for a third time — to fix a latch problem that could let the hood fly open while the cars are moving.
The new recall covers cars from the 2013 to 2015 model years including 846,000 in the U.S. that were made at factories in Smyrna, Tennessee, and Canton, Mississippi.
Nissan says paint can flake off the latch, exposing bare metal. Over time, the latches can rust and cause the secondary hood latch to remain open. If the main latch isn't closed and the car is driven, the secondary latch may not hold the hood down, Nissan said in documents posted Friday on the National Highway Traffic Safety Administration website.
The company says that if the hood opens while the cars are in motion, it could obstruct the driver's vision and cause a crash. But Nissan spokesman Steve Yaeger said the company has no reports of any crashes or injuries.
Nissan says in two previous recalls in 2014 and 2015, dealers adjusted latches and applied lubricant. But if the lubricant wasn't put on evenly, the problem could persist.
Nissan will notify owners and replace the latches for free starting in mid-February.