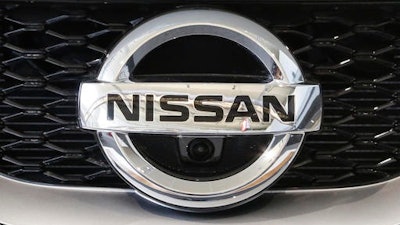 AP file
DETROIT (AP) — You might not want to open a rear window if you're driving a Nissan Altima.
The company is recalling more than 341,000 of the midsize cars in the U.S. because the doors might open if a rear window is lowered.
The recall covers Altimas from the 2015 through 2017 model years.
Nissan says in government documents that the latch and lock cable in the doors may not have been routed properly at the factory. In certain situations, the window assembly can interfere with the cable and inadvertently open the doors.
Nissan will notify owners about the recall within the next two months. Dealers will modify the doors to make sure the cables are routed properly.