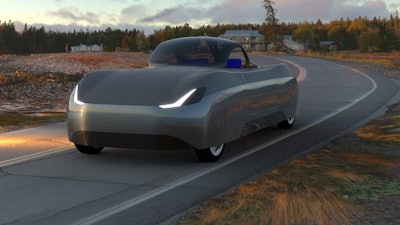 Alef Aeronautics
Alef Aeronautics, an advanced technology company from San Mateo, CA, this week announced more than 440 vehicle pre-orders in Q4 of 2022. Upon delivery, those orders represent more than $132M of revenue for the start-up in its first quarter since unveiling in California on October 19, 2022. A part of this number represents an order by a large Hong Kong-based aviation technology company.
"Alef is aiming to deliver the first real flying car in history, and to receive so many early pre-orders is incredible validation of the market potential we're looking to satisfy," said Jim Dukhovny, Alef's CEO. "Further, we're extremely pleased to see orders from both individual and corporate consumers in such a short space of time after our unveiling. This is a great investment in the key sustainable transportation on the ground and in the air."
The Alef Model A aims to be the first flying car with both street driving and vertical take-off capabilities. It is designed to fit within existing urban infrastructure for driving and parking.
Alef was founded in 2015 by Dukhovny, Konstantin Kisly, Pavel Markin and Oleg Petrov in Palo Alto, California.
The company is currently fundraising.