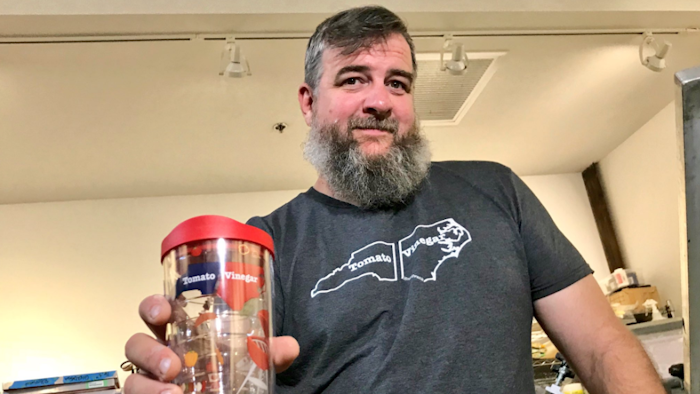 Elaina Athans, @AthansABC11
RALEIGH, N.C. -- Bed Bath & Beyond has stopped offering insulated plastic tumblers bearing a barbecue map of North Carolina after a man claimed the design was stolen. 
The News & Observer reports John Pugh of House of Swank says the manufacturer of the cups "ripped off" his design of North Carolina barbecue preferences. His design shows the state split in two with one side labeled "vinegar" and the other "tomato."
The company announced Tuesday that it was pulling the product pending further investigation.
Tumbler manufacturer Tervis said Monday that it's looking into the claim.
Pugh created the design about seven years ago. He said neither company has offered to compensate him for the use or sale of the design.