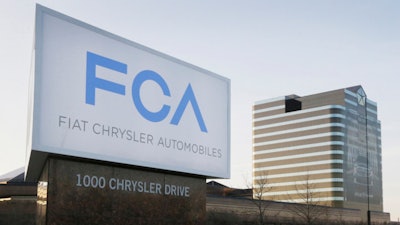 AP Photo
WARREN, Mich. (AP) — Nine new Dodge Ram pickups have been stolen from a truck plant north of Detroit.
WXYZ-TV reports that the vehicles were taken before 4 a.m. Thursday from a storage lot at the plant in Warren.
Police say the trucks had recently come off the assembly line and had not yet received titles. The pickups are valued at about $30,000 each.
No arrests have been made.