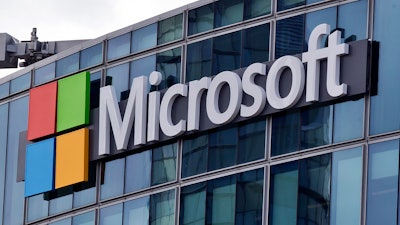 RICHMOND, Va. (AP) — Microsoft Corp. says it's making a major purchase of solar energy in Virginia.
The company announced the deal Wednesday to buy 315 megawatts from solar developer sPower, which is planning to build the state's largest solar project.
Microsoft has both data centers and office space in Virginia, and has committed to getting 60 percent of its data centers' energy from renewable sources by 2020.
sPower's proposed solar farms in Spotsylvania County will have more than 750,000 solar panels on more than 2,000 acres, according to Microsoft.
Virginia had virtually no solar power a few years ago but has seen a rapid growth after technology companies like Microsoft, Amazon and Facebook insisted on renewable power for their server farms.