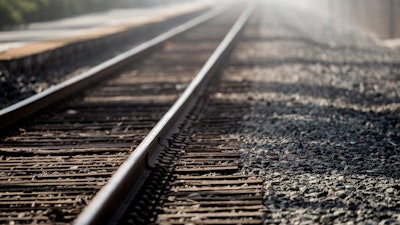 ATLANTA (AP) — One of the nation's largest railroads says it must replace millions of defective wooden railroad ties under its tracks because they're degrading faster than expected.
In a federal lawsuit, Norfolk Southern Railway blames an Alabama company of failing to use proper protective coating on more than 4.7 million railroad ties.
Norfolk Southern says that instead of using materials that preserve the wood, officials with Boatright Railroad Products Inc. ordered workers to "make them black" so they only appeared to be properly treated.
A lawyer who represented Boatright in previous legal matters didn't immediately respond to a request for comment Monday.
The Virginia-based railroad operates freight trains in more than 20 states in the southern and eastern United States.
Multiple Amtrak routes also use Norfolk Southern's tracks for passenger trains.