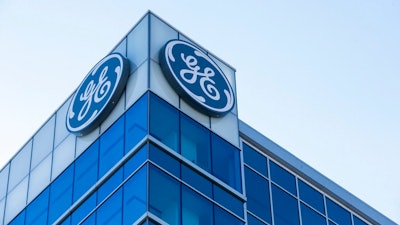 AP Photo/John Minchillo, File
NEW YORK (AP) — General Electric's train engine division will tie up with railroad equipment maker Wabtec in deal worth about $11 billion as GE CEO John Flannery continues to break off parts of the conglomerate.
Wabtec CEO Raymond Betler will lead the combined company and its chairman, Albert Neupaver, will be executive chairman.
Under the deal announced Monday and approved by the boards of both companies, General Electric Co. will get $2.9 billion in cash and own a 50.1 percent stake. It values the deal, expected to close early next year, at $11.1 billion.
The combined company will have more than 23,000 locomotives globally.
GE is honing its focus on its core businesses of aviation, health care and energy.
Wabtec is based in Wilmerding, outside of Pittsburgh. GE is based in Boston.