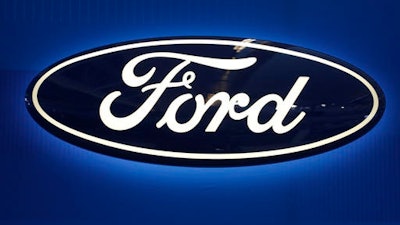 DETROIT (AP) — Ford and India's Mahindra Group will cooperate in a new agreement to advance electric and connected vehicle technology, among other things.
Ford Motor Co. seeks to expand its presence in India, while Mahindra wants to expand its reach outside of the country. The companies said Monday that they are seeking to cooperate on mobility, electrification and connected vehicle projects.
India has proved to be a tough environment for U.S. automakers. In May, General Motors Co. said it would pull its Chevrolet brand out of India by the end of the year.
Mahindra, based in Mumbai, had revenue of about $13 billion in its most recent fiscal year.