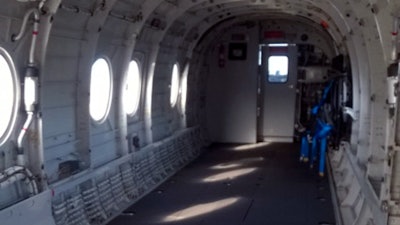 Lockheed Martin
LifePort, a Sikorsky company, has delivered four shipsets of cabin and cockpit floor armor for Columbia Helicopters' 107-II aircraft (commercial equivalent to the Boeing CH-46).
The armor is designed to protect crew members while operating in hazardous environments. Sikorsky is a Lockheed Martin company.
Through years of experience and customer collaboration, LifePort incorporated a new design and delivered a lightweight armor solution on an aggressive schedule.
The armor panels are encapsulated with LifePort's LifeGard protective coating, providing enhanced durability to support cargo transport in the Columbia107-II.
LifePort has more than 25 years of experience developing and manufacturing military applications for fixed and rotor wing aircraft, and this current upgrade to the legacy product further showcases the innovation, collaboration, and commitment to our customers and the market.