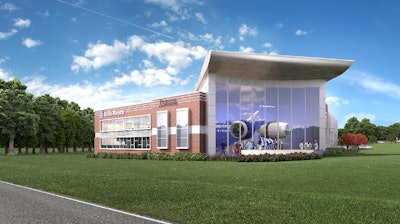 Purdue Research Park
WEST LAFAYETTE, Ind. (AP) — Rolls-Royce is preparing to open a facility to boost development and testing of jet engine components at the Purdue Research Park Aerospace District.
Officials announced Wednesday that Rolls-Royce has received the keys to the facility and an event to mark the opening is planned March 24 in West Lafayette. Rolls-Royce is partnering with the Purdue Research Foundation in the Purdue Research Park Aerospace District.
The Purdue Technology Center Aerospace building within the district will house some of Rolls-Royce's research and development activities.
The project is part of the $1 billion Purdue Innovation District, a partnership between the Purdue Research Foundation and Browning Investments LLC. As part of the effort, work is taking place to develop 450 acres at the west end of the Purdue University campus.