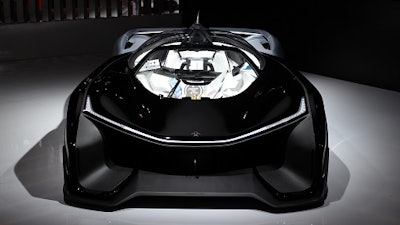 Flickr
The automotive website Jalopnik is reporting that a number of people in top positions at electric carmaker Faraday Future have left the company over the past two to three months. These staffers include:
James Chen - General Counsel and VP Governmental Affairs

David Wisneiski - Finance Director
Syed Rahman - Operations Controller
Robert Filipovic - Head of Product Strategy

Stacy Morris - Head of Public Relations

Sarah Ashton - Associate Director Governmental Affairs
While Faraday Future stressed in a statement that its turnover is extremely low compared to the industry standard, the company has faced some public scrutiny over the past year.
Jalopnik cites an earlier report by the Guardian, suggesting that the American staff at Faraday Future has clashed with its Chinese backers, making operations difficult. Secondly, the company's lofty goals have been challenged by setbacks, including promising to show a new car at this year's Consumer Electronics Show in January and instead debuting a non-functioning concept car, allegedly because it had blown past the deadline on its production car.
Most recently, as IEN reported last week, Faraday Future missed a multi-million-dollar payment to the engineering firm responsible for construction on its billion-dollar facility in North Las Vegas.