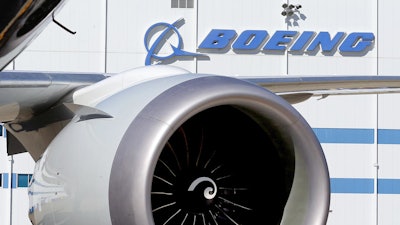 Boeing
RENTON, Wash. (AP) — Boeing is awarding $6 million in grants to more than 50 nonprofit organizations and education institutions across Washington state to help train the next generation of aerospace, science and technology workers.
The company announced Wednesday that the grants are geared toward programs that enhance science, technology, engineering and math, workforce training, and educational and career opportunities for students.
Boeing said included in the grants is $1 million to further support students seeking a STEM education and enhanced learning opportunities at local universities.
In a statement, the company said it expects many of its workers in Washington to retire soon and it wants to make sure students have the skills to fill future openings.