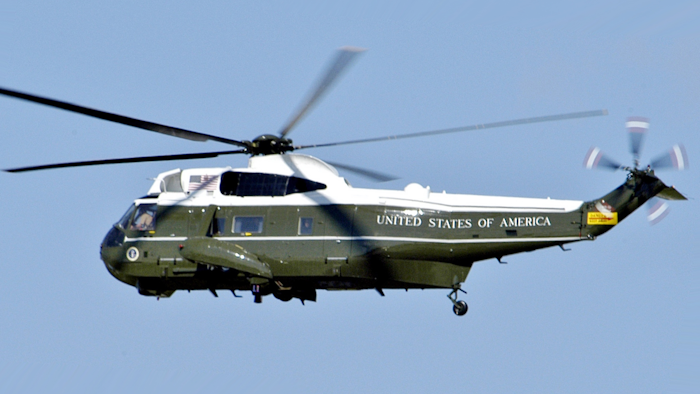 Lockheed Martin's Logistics Services has been awarded a $8.2 million U.S. Navy delivery order for avionics work supporting the VH-92A Presidential Helicopter Program. The contract covers a detailed overhaul of the avionics system, including new design, hardware, software, testing, fabrication, installation and maintenance.
The Presidential Helicopter program, which carries the call sign of Marine One when transporting the President, is operated by the Marine Helicopter Squadron One and is currently comprised of 11 larger VH-3D Sea Kings and eight of the newer, but smaller VH-60N WhiteHawks.
Work will be performed in Maryland and is expected to be completed in August 2018. The new presidential helicopter's fielding is planned for 2020, with production ending in 2023.
Under the deal, Sikorsky will use its production S-92 aircraft and integrate government-defined mission systems and a customized interior.