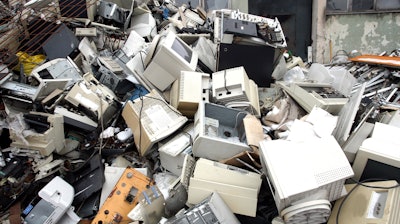 ALBANY, N.Y. (AP) — For more than a year New York state residents have been required to recycle old televisions and computers instead of throwing them in the trash — and that's created challenges for local communities that must collect the material.
In response, Democratic Gov. Andrew Cuomo says the state will spend $3 million to help cities and towns pay for the collection and recycling of electronic waste.
The money comes from the state's Environmental Protection Fund. It will go to local governments in the form of a grant.
The state says the recycling of old electronic equipment prevented some 400 million pounds of waste from going into landfills between 2011 and 2015.