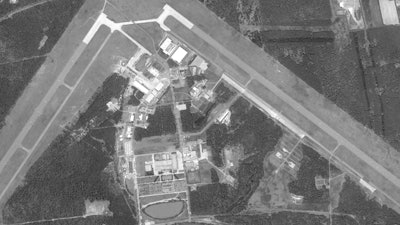 Luminati Aerospace
CALVERTON, N.Y. (AP) — A solar-powered aircraft that can be flown with or without a human on board is being unveiled at a New York site that once made fighter jets for the military.
Luminati Aerospace is bringing out its prototype Friday at the former Calverton defense plant on Long Island. A person will be inside the high-tech aircraft during the demonstration.
The Calverton facility was once used by defense contractor Northrop Grumman. Now Luminati plans to develop its unmanned aerial vehicle there.
Luminati closed in September on a $3.4 million deal to acquire 16 acres from the operator of a former skydiving facility.
The company says in a press release that the project has attracted scientists, engineers and aerodynamics experts "from all corners of the aviation industry."