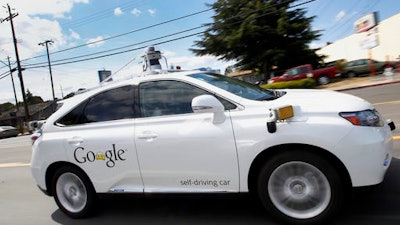 AP
DETROIT (AP) — Google's self-driving car project is heading to the Motor City.
Google said Wednesday it's opening a self-driving technology development center in the Detroit suburb of Novi.
The company isn't yet saying how many people will be employed at the 53,000-square-foot facility. Workers will be moving in throughout this year.
Silicon Valley-based Google says having a facility in Michigan will help it access top talent in vehicle development and engineering.
This isn't Google's first brush with Detroit. It has had self-driving car employees in the area for several years, and a Detroit-area supplier makes Google's self-driving pods.
Google also announced a partnership earlier this month with Fiat Chrysler Automobiles, which has a headquarters near Detroit. Google plans to outfit 100 Chrysler Pacifica minivans with self-driving technology as part of that collaboration.