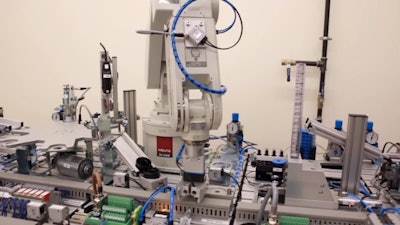 Quinnipiac University
HAMDEN, Conn. (AP) — Quinnipiac University officials have announced that the Hamden college will be adding a School of Engineering in the fall.
The undergraduate program will offer bachelor of science degrees in civil, industrial, mechanical and software engineering as well as computer science.
Engineering courses had been offered to students through Quinnipiac's School of Business and Engineering for the past four years.
Quinnipiac shelled out $9 million to build state-of-the-art engineering laboratories for use by the university's forthcoming ninth school.
Dr. Justin Kile has been appointed the founding dean of the new school after previously serving as Quinnipiac's associate dean of engineering since 2013. He will guide the school through the Accreditation Board for Engineering and Technology's yearlong approval process.