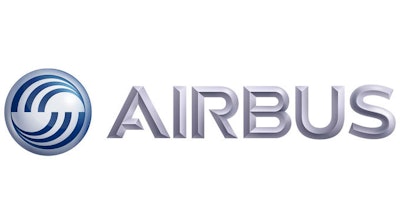 PARIS (AP) — Airbus Group said Thursday it's facing a "challenging year" after troubles surfaced with a gearbox on the A400M military transporter and export credit agencies suspended financing for the plane-maker.
Despite a problematic first quarter, the company is maintaining its forecast for growth in plane orders and deliveries over 2016.
The parent of European plane-maker Airbus reported 399 million euros ($453 million) in profits for the quarter, down 50 percent from 792 million euros in the same period last year, when profits were boosted by the sale of a big stake in Dassault Aviation.
Sales were up slightly in the first quarter this year to 12.2 billion euros, from 12.1 billion euros in 2015.
The company said problems discovered with the engine propeller gearbox on the long-troubled A400M could have a "significant" financial impact that is still being evaluated.
Chief financial officer Harald Wilhelm said the gearbox will have to be modified, and insisted "we're working hard" with engine-maker General Electric to fix the problems. Airbus, which sold the A400M to several European militaries, is studying what to do about planes in production and those already in service.
Airbus also said some export credit financing has been suspended after it informed British authorities of "mistakes and omissions" discovered during internal auditing. The concerns center around questionable activity by intermediaries used by Airbus to handle applications.
Wilhelm warned of "volatility" in the months to come because of the suspension, but said the company is seeking other sources of money and hopes the financing will resume soon.
Airbus also announced a huge proposed deal during the first quarter to make more than 100 jets for Iran, after sanctions were lifted thanks to a landmark nuclear accord. Wilhelm said Airbus is working on how to ensure financing of the multi-billion-euro deal. He didn't elaborate.