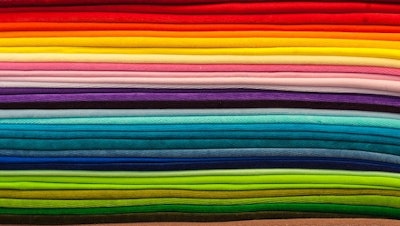 Pixabay
CAMBRIDGE, Mass. (AP) — Defense Secretary Ash Carter is visiting Cambridge to announce the creation of a $317 million futuristic textiles manufacturing hub based at the Massachusetts Institute of Technology.
The project's goal is to help develop cutting-edge fabrics with a range of unusual properties ranging from being incredibly lightweight and flame resistant, to having exceptional strength and containing electronic sensors.
Carter said the fabrics can have a range of practical applications from providing gear to protect firefighters from the hottest flames to weaving the sensing capabilities of a smart watch into a lightweight fabric.
The innovations could even create fabrics that could help detect when a wounded soldier needs to be treated with an antimicrobial compression bandage.
The Revolutionary Fibers and Textiles Manufacturing Innovation Institute in Cambridge — the first headquartered in New England — will combine $75 million in federal resources with nearly $250 million of non-federal investments.
It will be located near to the MIT campus and the U.S. Army-funded Institute for Soldier Nanotechnology.
Republican Gov. Charlie Baker and Democratic Congressman Joe Kennedy will join Carter for the announcement Friday morning at MIT's Sloan School of Management.
Baker is hailing the new textiles manufacturing hub, saying it will help support the development of the next generation of manufacturing technology and the development of a skilled workforce.
Kennedy, who helped rally support for the Massachusetts bid, said new fabrics are modernizing everything from battlefield communication to medical care.
Kennedy also said the initiative helps combine two of the state's economic strengths — the legacy of the old mill towns that were once the backbone of the state's textiles economy and the brainpower that has helped fuel much of its 21st Century growth.
"From Lowell to Fall River, our ability to merge cutting-edge technology with age-old ingenuity has sparked a new day for the textile industry," Kennedy said in a statement.
The institute is the eighth manufacturing hub awarded by the Obama administration, which is hoping to help revive the country's textiles manufacturing industry.