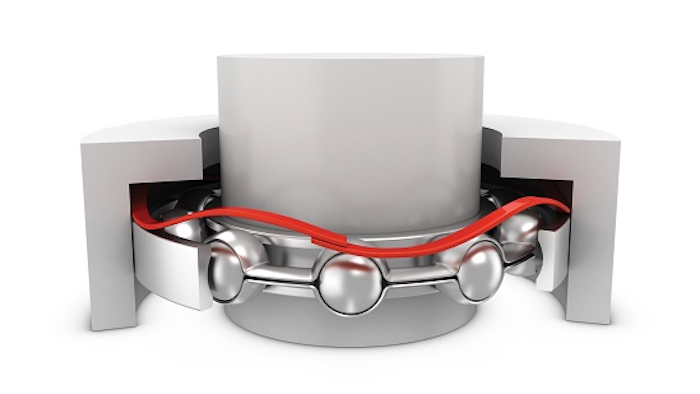 Smalley
(Lake Zurich, IL) announces the expansion of its Bearing Preload Series, hoping to push the limits in coiling innovation. The expansion of the bearing preload (SSB) series adds diameters ranging from 9 mm to 13 mm. Now over 300 SSB springs are stocked in carbon and stainless steel with free samples available to test in any application. Features include:
The single turn wave spring, helping to eliminate bearing play and minimize noise.
The constant light/medium pressure they apply, which removes play between the ball bearings and the bearings' inner and outer races.
Newly expanded manufacturing capabilities allow Smalley to design and manufacture traditional Smalley Wave Spring and Spirolox Retaining Rings down to .165", or 4 mm diameters.
www.smalley.com; 847-719-5900