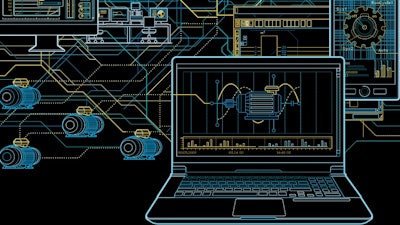 ABB
Monitoring and maintenance of low voltage motors installed across a plant is time consuming and expensive. Failures or oversized motors add unnecessary costs.
ABB (Switzerland) recently announced that it has transformed simple motors into intelligent machines that tell you when they need servicing.
According to the company, the new smart sensors can be attached directly to the motor to supply operating and condition information via wireless transmission.
The sensor technology offers the Internet of Things, Services and People (IoTSP), ABB's concept for enabling greater product digitalization.