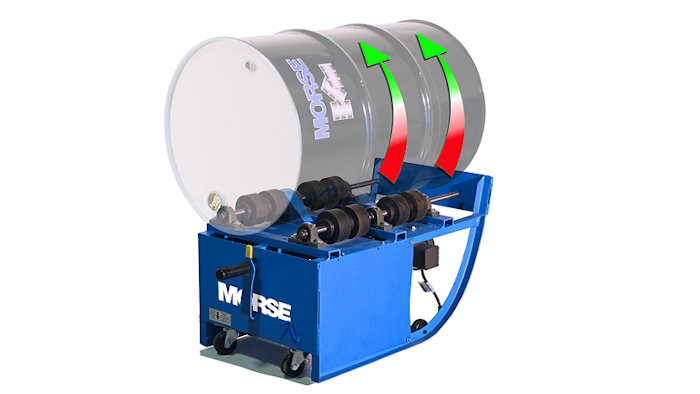 Portable drum rollers from Morse Manufacturing Co. (East Syracuse, NY) are designed so users can roll closed steel and plastic drums to mix and blend the contents. According to Morse, mixing inside sealed drums (and cans) eliminates worker exposure, reduces clean-up and can incorporate important ingredients that would otherwise be left in unmixed sediment. New improvements include:
A more robust drive train and internal components.

A more ergonomic kick-stand and top rim hook.
The ability to double as a drain stand for dispensing.

A built-in tipping bar, providing leverage to assist in loading/unloading drums.
Models available at 20 RPM fixed speed, or variable speed to rotate a 55-gallon (210 liter) drum from 15 to 24 RPM.
www.morsedrum.com; 315-437-8475