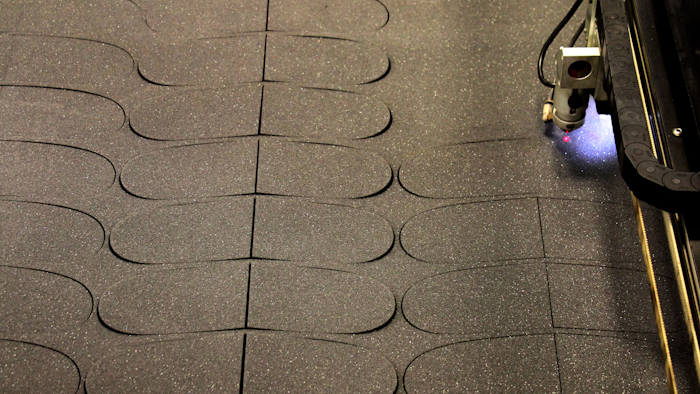 Neagle Choice LLC (Hildale, UT) has announced equipment purchases that will expand their available services. By acquiring a 64" wide-format dye sublimation printer and laser cutting equipment they will be able to assist their customers in achieving full color results and efficiently cutting with the customization and decoration of their products.
Laser cutting and engraving is a method of using laser to cut or etch materials. Advantages include extreme accuracy, clean cuts and sealed fabric edges to prevent fraying. It can be used to cut many different materials including silk, nylon, leather, neoprene, polyester and cotton. Laser engraving is extremely beneficial for marking products or materials with durable and permanent symbols, logos and designs often used on leather, plastics, canvas and glass.
Dye sublimation is, by definition, the sublimating of dye into a fabric or substrate. This gives you the ability to produce full-color customization that becomes part of the material – so it feels just as soft and pliable after the sublimation as it did before.
Click here for more information.