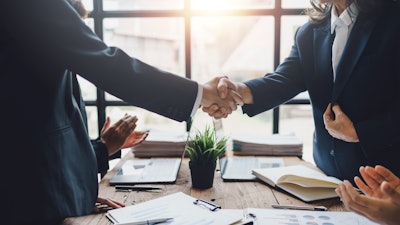 iStock
Scotchman Industries and Steelmax Tools, two providers of steel fabrication equipment and solutions, announced that they have joined forces to form the SMX Industrial Solutions group of companies with the investment support of Emko Capital.
The new company will leverage Scotchman's and Steelmax's existing product portfolios, internal technology development and additional acquisitions to offer a comprehensive and expanding portfolio of steel fabrication tools and solutions to customers in a broad array of industries, including manufacturing, construction and energy.
Scotchman Industries, based in Philip, SD, is a manufacturer of hydraulic ironworkers, cold saws and hydraulic presses that has operated for more than five decades.
Steelmax Tools, with operations in Colorado and Pennsylvania, is a supplier of fabrication and welding mechanization solutions, including magnetic drilling machines, plate and pipe bevellers and trackless and track-mounted welding carriages.
Emko Capital, with offices in Charlotte, NC, and Philadelphia, PA, is a middle market private equity firm specializing in investments in American industrial companies.