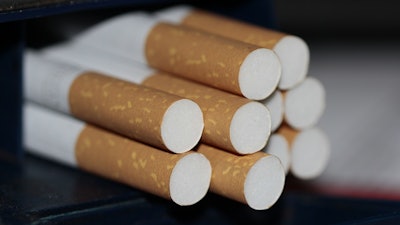 ITG Brands LLC, which brands itself as the third-largest tobacco company in the US, gave notice last week that it will close its Reidsville, NC manufacturing facility by Dec. 31, which will eliminate 110 jobs.
The move follows ITG's initial announcement back on Nov. 1 of 2018, when it said it would close the plant by April 2020. In that announcement, ITG said the plant 0151 which is 127-years old — would continue production of former Commonwealth Brands cigarette products until operations were shifted to a former Lorillard Inc. plant in Greensboro, NC.
In its Oct. 17 WARN notice to the North Carolina Commerce Department, ITG said it would begin shutting down Reidsville operations on Dec. 19, with 102 jobs to be eliminated Dec. 31, and the rest by Feb. 27. Employees were notified Oct. 17 of the plant closure timeline, and hourly employees will receive a severance package.
The Winston-Salem Journal quoted former ITG CEO and president Dan Carr saying that moving operations to Greensboro will enable it to lower manufacturing and regulatory costs and allow the company to continue to reinvest in its business and grow its brands.
The Reidsville closure comes roughly 3 years after 375 ITG production jobs were eliminated following ITG's $7.1 billion sale of its Reynolds' cigarette brands Kool, Salem and Winston, the Lorillard brand of Maverick and its blue eCig brand to then-Imperial Tobacco Group — a move to ease regulatory concerns about competition and help Reynolds pay for the transaction.