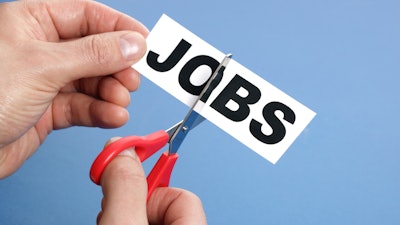 iStock
According to multiple news reports, truck manufacturer Daimler is set to lay off 900 workers between two of its Freightliner factories in North Carolina.
Local media outlets WBTV and WSOCTV each said Tuesday that 450 jobs will be eliminated each at the company's plants in Mount Holly and in Cleveland, NC. The facilities are located about 50 miles from each other in the west-central region of the state. The layoffs will go into effect on Oct. 14.
WBTV said the Cleveland plant employs 2,878 workers and was founded in 1989, while the Mount Holly plant employs 1,714.
WBTV said it was provided with the following statement from Freightliner regarding the layoffs:
Following a red-hot North American truck market of record sales and production volumes over the last twelve months, the market is now clearly returning to normal market levels. Daimler Trucks North America (DTNA) will have to adjust its production output in line with lower market demand and release approximately 450 production workers at its Cleveland manufacturing plant based in Cleveland, North Carolina and approximately 450 workers in Mt. Holly, North Carolina effective October 14, 2019.

This levelling-off in the market requires us to adjust our production levels to meet the normalized demand and therefore reduce our current build rates and employment levels at these locations. We have already witnessed some of our industry competitors making changes in their production plans and employment levels to accommodate. DTNA has been a committed member of these communities and is the leading manufacturer of trucks in North America.
Only a month prior to the layoffs announcement, Daimler executives visited the Cleveland factory to note the building of the 750,000th truck there.