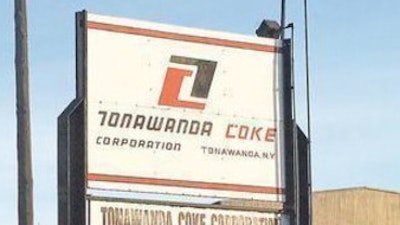 Niagra Gazette, @Niagra Gazette
TONAWANDA, N.Y. (AP) — The U.S. Environmental Protection Agency says the now-closed Tonawanda Coke plant in western New York left behind hazardous and flammable materials.
WKBW-TV in Buffalo reports the agency says the plant has potentially explosive substances stored onsite, hazardous substances discharged into the soil and improperly stored acids and solvents.
The 100-year-old plant closed Oct. 14 after it violated its probation in connection to a 2013 pollution conviction. It employed about 100 people.
The plant has filed for bankruptcy, and town officials say a potential buyer would assume 100 percent of the liability for any cleanup of the property.
The EPA says it will be at the site for several months collecting samples.