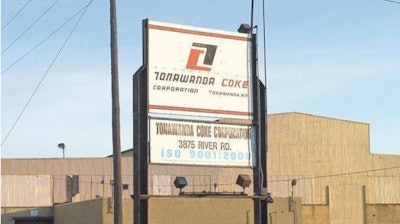 Niagara Gazette, @NiagaraGazette
TONAWANDA, N.Y. (AP) — The 100-year-old Tonawanda Coke plant in western New York is now permanently closed, leaving state and federal environmental officials to assess conditions at the industrial site.
The state Department of Environmental Conservation announced the end of the shutdown process on Tuesday. The DEC says the facility's extensive system of gas lines has been purged and all coke ovens are empty.
The DEC and Environmental Protection Agency say they're on site to assess and investigate any contamination.
Tonawanda Coke began shutting down and filed for bankruptcy last week. The plant was recently found to have violated its probation following a 2013 pollution conviction.
It employed about 100 people.