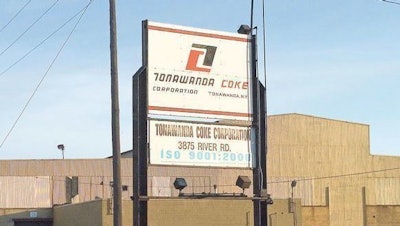 Niagara Gazette, @NiagaraGazette
TONAWANDA, N.Y. (AP) — The Environmental Protection Agency is monitoring the air around a western New York industrial plant that's shutting down after 100 years.
The federal agency said Wednesday it's conducting real-time monitoring at and nearby Tonawanda Coke for sulfur dioxide, fine particles and volatile organic compounds, including the carcinogen benzene.
So far, no dangerous levels have been detected. EPA says the monitoring will continue until all flammable gases are purged from the system.
Tonawanda Coke began permanently closing Sunday and filed for bankruptcy on Tuesday. The company cites financial problems and pressure from state and federal agencies over pollution concerns.
The company north of Buffalo is on probation after being convicted in 2013 of violating federal law by releasing potentially harmful coke oven gas into the air and improperly handling hazardous sludge.