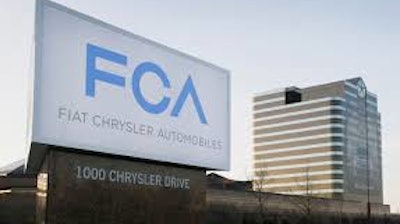 DETROIT (AP) — More vehicles have been stolen from a storage lot near a Fiat Chrysler assembly plant in Detroit.
The Detroit News reports that a van was used to crash through a gate about 3:30 a.m. Wednesday. Police say multiple vehicles then were driven out.
The thefts from the third party managed lot on the city's east side follows two similar thefts last month. Police recovered at least eight vehicles taken Sept. 28 . Two teens and a 26-year-old man have been charged in that case.
Four vehicles were taken a week earlier from the lot that's used as a shipping yard for Fiat Chrysler vehicles and other brands.
Nine Ram pickup trucks were taken in May from a lot near a truck assembly plant in Warren, just north of Detroit.