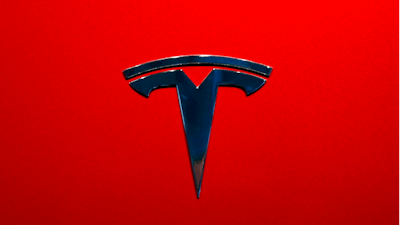 AP Photo/Christophe Ena, File
Tesla is showing some promising signs that it will make money as advertised in the third quarter, but Wall Street isn't buying it.
The electric car and solar panel maker delivered more than 80,000 vehicles from July through September, and CEO Elon Musk told employees late in the quarter that it was close to profitability.
Still, of 15 analysts who follow the company, not one expects Tesla to make money. As a group, they expect a net loss of $173.8 million, or 95 cents per share.
"We'd be really very surprised if they posted a profit for the third quarter," said Garrett Nelson, an analyst for CFRA Research. "This is a company that lost over $3 per share each of the last two quarters. To go from that to all-of-a-sudden profitable would take a dramatic improvement."
There also were warning signs from the company about reduced profit margins in China due to import tariffs charged by that country in response to U.S. tariffs, Nelson said.
Tesla has achieved profitability before, but only in two quarters since becoming a public company in 2010. It has never posted a full-year profit and it lost $717 million in the second quarter and burned through more than $739 million in cash.
In a cheerleading email to employees as the third quarter closed in September, Musk wrote that Tesla was close to "proving the naysayers wrong." The company, he wrote, must execute well on Sept. 30, the quarter's final day. "If we go all out tomorrow, we will achieve an epic victory beyond all expectations. Go Tesla!" wrote Musk, who has been pledging profitability since early May.
Musk and Tesla have defied the odds before by successfully upending how electric cars are designed, produced and sold. Last quarter, Tesla nearly doubled production of its crucial Model 3 sedan just as Musk had promised, hitting 53,000. The Palo Alto, California, company delivered more than 83,000 vehicles in the quarter, over 80 percent of what it delivered in all of last year. There also were reports, however, that it was having trouble delivering Model 3s after producing them.
The company has also been plagued with one controversy after another, much of it self-inflicted as a result of Musk's erratic behavior. During the last quarter, he ran afoul of the Securities and Exchange Commission, which filed a lawsuit alleging that he misled investors by falsely declaring on Twitter that he had lined up financing to take Tesla private. The SEC wanted to oust Musk as CEO as punishment, but in a settlement, Musk agreed to step down as chairman for three years. Musk and Tesla will each pay $20 million to resolve the case, and he also must have someone monitor his company-related tweets.
Now all eyes are back on Tesla's financial performance. Nelson said posting a profit under national accounting standards hinges on how much money the company made per vehicle. He also said the accounting standards allow for Tesla to take some sales from the fourth quarter and put them on the books for the third quarter in order to realize more revenue. But that would make it profitability harder in the fourth quarter.
Tesla's stock soared 12.7 percent on Tuesday to $294.14, largely because a longtime short-seller reversed course and said it would invest in Tesla for the long haul.
Citron Research, which had bet against Tesla stock for years, wrote in a note posted on its website that Tesla is destroying the competition. It produced charts showing that the mass-market Model 3 was the top-selling U.S. luxury car during the first half of the year, more than doubling its closest competitor, the Mercedes C Class. Another chart showed Tesla's Model S sedan atop the U.S. large luxury car market with an estimated 8,000 sales.
Citron wrote that Tesla is not just pulling customers from luxury automakers but also taking sales from Toyota and Honda.
"As much as you can't believe you are reading this, we can't believe we are writing this," Citron wrote.
Tesla has $1.3 billion in debt payments coming by early next year, raising concerns from analysts that it will have to borrow cash or issue more stock. It's already $10 billion in debt.
But Citron wrote that a strong quarter could make another capital infusion unnecessary. "Tesla will be generating more than enough cash to fund both aggressive growth plans and build cash on the balance sheet," the company wrote.