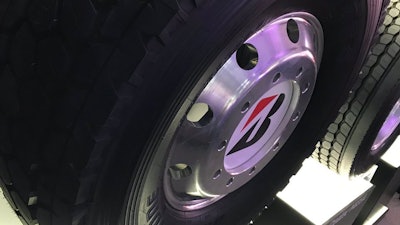 WILSON, N.C. (AP) — A tire-maker could get up to another $30 million from taxpayers if it keeps 2,000 jobs and upgrades its eastern North Carolina factory.
A state panel that approves big corporate incentives on Tuesday approved grants of up to $3 million a year for 10 years to Bridgestone Americas, which is updating its Wilson tire plant.
The company just finished a decade-long, $30 million grant as an original beneficiary of the state's Job Maintenance and Capital Development program. The program benefits large employers that preserve their workforce levels and invest at least $150 million.
Only Bridgestone, Goodyear Tire & Rubber Co.'s Fayetteville tire plant and two paper mills have received money from the program, which is designed to preserve good-paying jobs in towns outside major urban centers.