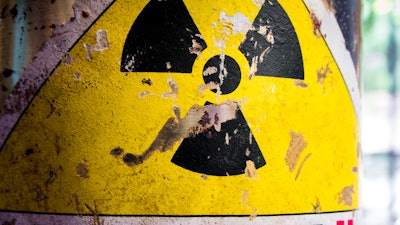 LOS ALAMOS, N.M. (AP) — Officials at Los Alamos National Laboratory say they have completed the first shipment of waste from a key area at the lab to the federal government's underground nuclear waste repository since the dump resumed operations in early 2017.
An official with the U.S. Energy Department's Office of Environmental Management called the shipment a significant milestone for the cleanup effort at the northern New Mexico lab.
The waste was shipped from a location known as Area G. It holds radioactive and other hazardous waste generated by weapons production during World War II's Manhattan Project and the Cold War that followed.
It was an inappropriately packed shipment from Los Alamos that prompted a nearly three-year closure of the Waste Isolation Pilot Plant in 2014. A costly recovery ensued along with major policy changes.