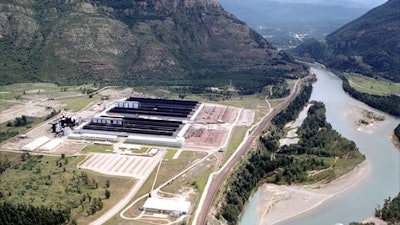 COLUMBIA FALLS, Mont. (AP) — Officials say they have finished a significant part of the cleanup at a former aluminum company in northwest Montana.
The Montana Department of Environmental Quality said Friday that the cleanup of hazardous waste in the area used to reduce alumina as part of the Columbia Falls Aluminum Company's smelting process has been completed.
The Daily Interlake reports that the Montana environmental agency says the step is a small part of the extensive cleanup project.
The U.S. Environmental Protection Agency has designated the former plant as a Superfund site.
The federal agency has said that spent potliner material can contain cyanide and fluoride, which can leach into groundwater. Landfills and ponds on the site also were used to dispose other waste from the plant.
The plant operated between 1955 and 2009.