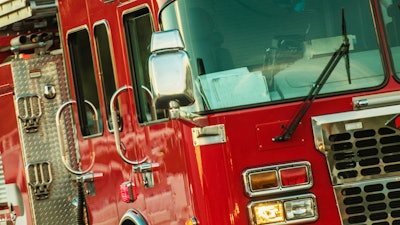 MIDDLETOWN, CONN. -- Firefighters have responded to a fire at a Connecticut power plant that was the site of an explosion in 2010 that killed six workers. 
The blaze at the Kleen Energy Plant in Middletown was reported just after 5 a.m. Tuesday. 
Mayor Dan Drew said he spoke with District Chief Mike Howley who said the fire at the natural gas-fired plant was inside the wall in insulation and not near any gas lines. 
Howley said the fire was in the foam insulation inside the wall by a turbine exhaust. Firefighters had to cut open the walls and a ceiling to access it. 
The plant was closed while crews battled the fire. 
Officials believe it started as an electrical fire. 
There were no reports of injuries. 
The cause remains under investigation.