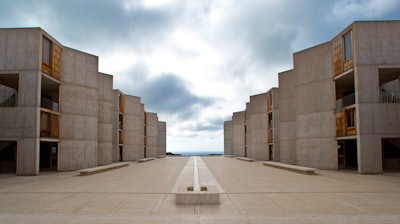 AP Photo/Lenny Ignelzi, File
SAN DIEGO (AP) — Southern California's Salk Institute for Biological Studies has settled two of three gender discrimination lawsuits filed by top female scientists.
The renowned research center and two former plaintiffs, Kathy Jones and Vicki Lundblad, said in a statement Tuesday that they've agreed to "put our disagreements behind" and "move forward together." Terms were not disclosed.
The third plaintiff, Beverly Emerson, will continue the lawsuit against the Salk, according to her attorney Alreen Haeggquist.
"Salk ended Dr. Emerson's career at the Salk because she brought Salk's gender discrimination to light," Haeggquist said.
Lundblad, Jones and Emerson filed separate lawsuits last year, alleging that they and other women suffered long-term gender discrimination.
"For over half a century, the Salk Institute has operated as an antiquated boys' club, systematically undermining and marginalizing its three female full professors," Emerson said in the court document.
Emerson alleged that the female full professors at the institute endured slower promotion rates, lower pay and a hostile environment in which they are treated unequally. The institute had no comment on Emerson's lawsuit.
Lundblad and Jones also alleged that they have faced pressure to downsize their laboratories even though they've done well in bringing in research money.
The Salk Institute said in a statement last year that Jones and Lundblad have been treated generously by the institute, and their laboratories have received over $5 million in support from the institute over the past 10 fiscal years. Jones and Lundblad are currently faculty members.
Earlier this year, a male biologist at the institute resigned following allegations that he sexually harassed at least eight women over three decades.
Inder Verma, 70, denied the allegations but was placed on leave while the claims were investigated.
The scientific research center was founded by Jonas Salk, who developed the world's first effective and safe vaccine against polio.