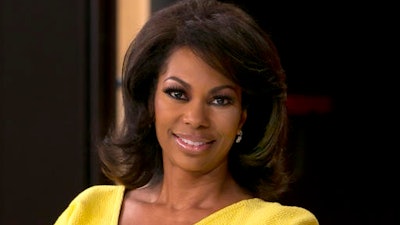 AP Photo/Richard Drew, File
PROVIDENCE, R.I. (AP) — A Fox News anchor has settled a $5 million lawsuit against Hasbro over a plastic toy hamster that shared her name and that she said was designed to look like her.
Harris Faulkner, who hosts the show "Outnumbered," sued Pawtucket-based Hasbro Inc. in federal court in New Jersey last year. She said a plastic hamster named Harris Faulkner that was part of the company's Littlest Pet Shop line wrongfully appropriated her name and persona, harmed her credibility as a journalist and was an insult.
Faulkner's lawsuit said the hamster, sidekick to a terrier named Benson Detwyler, bore a physical resemblance to Faulkner's traditional professional appearance, including its complexion, eye shape and eye makeup design.
Hasbro, whose other products include the Furby and Play-Doh, had said the hamster was not named for Faulkner and didn't look like her, either. It argued the hamster was "an inch-tall, cartoon-like plastic animal" with no apparent gender or profession.
Both sides filed papers Wednesday asking a judge to dismiss the lawsuit.
In a statement, Faulkner and Hasbro said the lawsuit was "settled amicably," although they didn't release details.
"The 'Harris Faulkner' toy is no longer manufactured or sold by Hasbro," the statement said. "However, since there still may be 'Harris Faulkner' toys or packaging with the 'Harris Faulkner' name in the stream of commerce, Ms. Faulkner reiterates that she has not endorsed or approved this product."
Faulkner has worked at Fox for more than a decade. She previously worked in Minnesota for ABC affiliate KSTP-TV and hosted "The Harris Faulkner Show" on FM107 Radio.
In the 1990s, she was the primary evening anchor for WDAF-TV in Kansas City, Missouri.