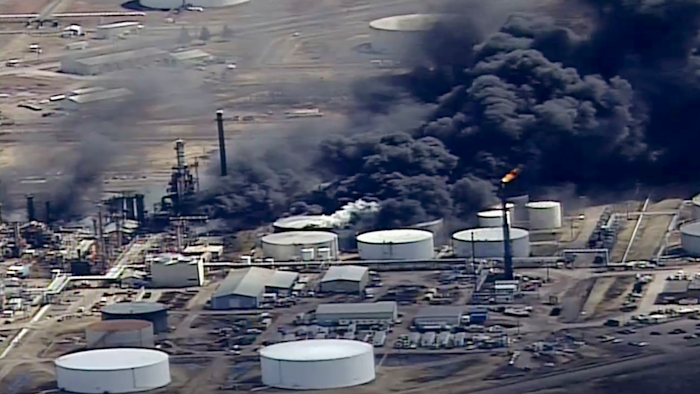 STP-TV via AP, File
SUPERIOR, Wis. (AP) — A Wisconsin refinery damaged by an explosion and fire earlier this year is not expected to resume operations until 2020. WDIO-TV reports Canada-based Husky Energy said in its second-quarter earnings statement Thursday that the refinery in Superior, Wisconsin, is not expected to restart for at least 18 to 24 months.
Chief Operating Officer Rob Symonds said in a conference call that an investigation into the late April explosion continues, and that the company plans to use insurance proceeds to rebuild the refinery.
The explosion injured at least 13 people and prompted an evacuation.
The mayors of Superior and nearby Duluth, Minnesota, have called on the refinery's owners to stop using hydrogen fluoride to process high-octane gasoline. Hydrogen fluoride is a highly corrosive chemical that can produce toxic vapor clouds.