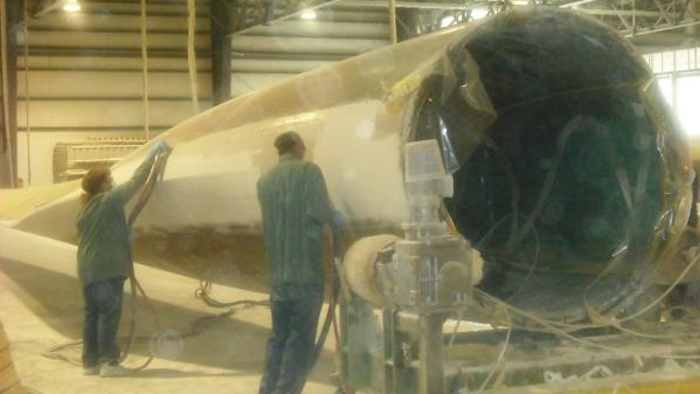 Matt McGovern, @MattMcGovern
ABERDEEN, S.D. (AP) — A wind turbine blade manufacturer has secured a multi-year order to keep its South Dakota plant in business after facing closure and announcing layoffs.
Ohio-based Molded Fiber Glass's new deal finalized last month will help its Aberdeen plant stay open for years, the Argus Leader reported.
"We are happy to be in South Dakota and we hope to be a member of the Aberdeen business community as well as the state's business community for years to come," said Senior Vice President David Giovannini.
Giovannini said he couldn't disclose the identity of the client or the terms of the deal, but that it's the result of ongoing discussions with a customer it had been working with since December.
"There were a lot of stones we turned over," he said.
The manufacturer is now hiring about 50 more employees after more than 400 workers were at risk of losing their jobs following an announcement of potential layoffs in December.
The multi-year order has brought welcome relief and serves as a positive step forward for Molded Fiber Glass employees, Giovannini said.
He said employees showed their dedication to the company while continuing to work despite the layoff announcement.
"They dealt with it very well, very professionally," Giovannini said. "And they continued to do their jobs well and produce a good product."
The company is continuing to pursue new orders for its product as it hires and trains new employees for the current order.