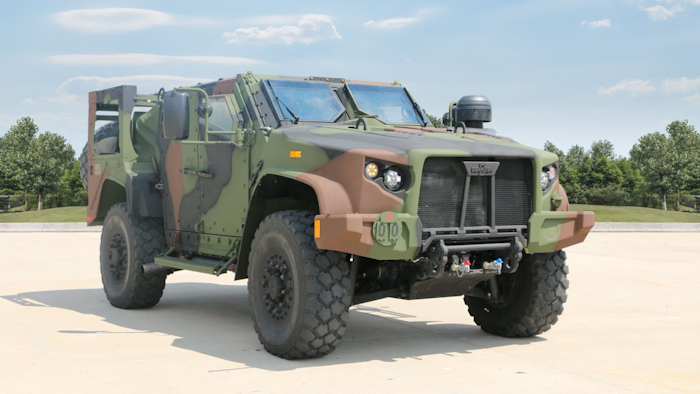 Oshkosh
NASHVILLE, Tenn. (AP) — State officials and Oshkosh Corp. say the manufacturer of firetrucks, defense vehicles and concrete mixers plans to create a new facility in East Tennessee.
A news release says Wisconsin-based Oshkosh plans to renovate the former John Deere building in Jefferson City and establish a manufacturing plant that is expected to create more than 300 jobs over the next three years.
Officials say the roughly 500,000-square foot (46,451-sq. meter) facility will house welding and fabrication operations and it is expected to be operational in 2019.
According to its website, Oshkosh makes access equipment, specialty vehicles and truck bodies for the defense, concrete placement, refuse hauling, access equipment and fire and emergency markets.
Gov. Bill Haslam says Oshkosh is "a perfect addition to the robust manufacturing sector found here in Tennessee."